The best books for a new baby are fun to read (endlessly!) and encourage some good bonding time! Perfect for a newborn bedtime routine and with great illustrations, this list of North Shore Mums' best baby books are a must-have for the home library (or to gift a new mum!).
---
Best books for a new baby
'What books should I read to my newborn?'
As babies develop, they enjoy all kinds of baby books – from oversized board books (board books are great for chewing on!), and short board books through to lift-the-flap books and picture books. Here are some great books to start reading with your newborn – and they're books parents will love too.
Disclosure: This article features affiliate links to Booktopia, which means that this website will get a small commission if you buy a book after clicking on one of those links. These commissions help North Shore Mums remain a free website for our readers so we don't need to charge a subscription to view our articles.
1. Dear Zoo, by Rod Campbell
Rod Campbell's classic lift-the-flap book Dear Zoo has been a firm favorite with toddlers and parents alike ever since it was first published in 1982, making it a definite pick as one of the best books for a new baby.
In the story, a child writes to the zoo for a pet. The zoo send a series of unsuitable pets, revealed behind flaps in the form of crates and packing cases. The lift-the-flap book reveals a different animal under each section of the story. Young readers love lifting the flaps to discover the animals the zoo has sent—a monkey, a lion, and even an elephant!
With bright, bold artwork, a catchy refrain, and a whole host of favorite animals, this chunky board book is a must for every child's bookshelf. Buy online.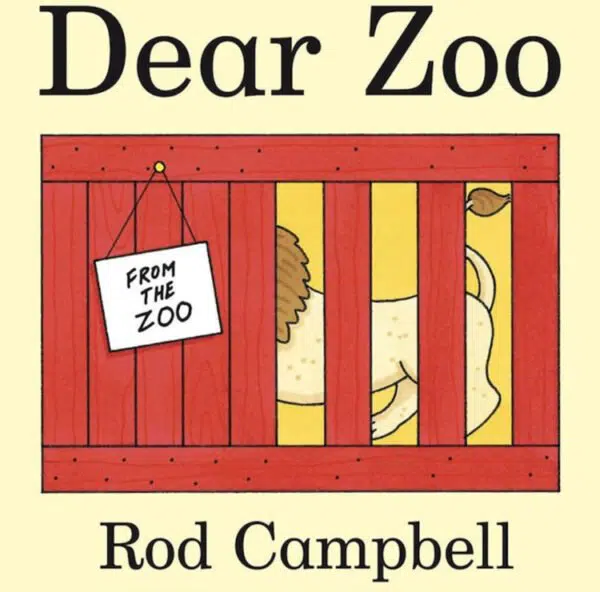 2. Goodnight Moon, by Margaret Wise Brown
Wondering 'What books should I read to a newborn?' Goodnight Moon is a timeless classic that will be loved for years. It tells the story of a young bunny, who before going to sleep, says goodnight to everything in his room.
You can purchase this sweet book for your home library here. This is a great first baby book and copies are available as traditional hardcover books, or as an oversized board book.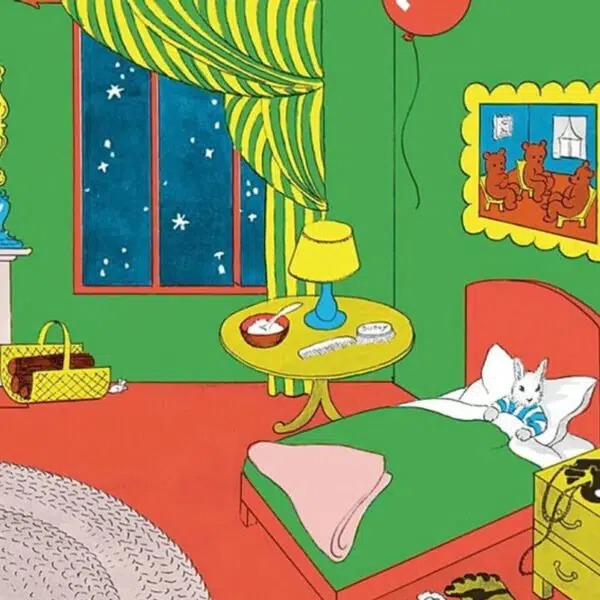 3. My Sunbeam Baby by Emma Quay
This is a delicious-to-read book from the cherished author and illustrator of award-winning picture books, Emma Quay. The illustrations are absolutely vibrant and show babies as lollipops in a jar, kites in the sky and apples falling from a tree. The musical language and beautiful artwork make this one of the new releases that will be part of your family for years to come. You can see Emma's books here.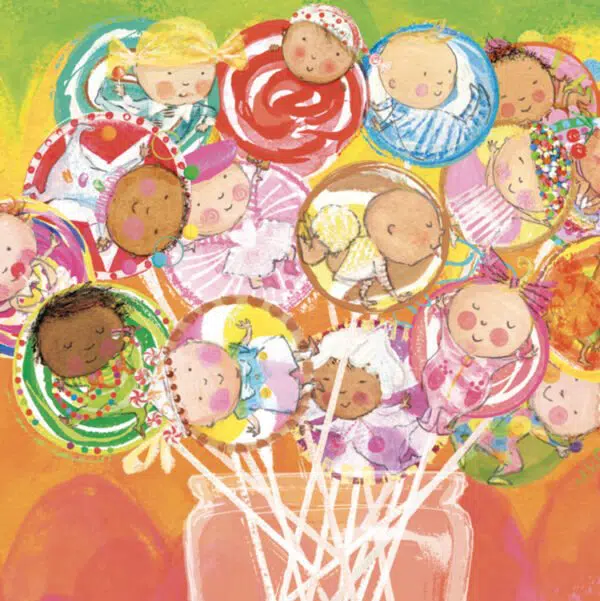 4. Baby Bedtime, Mem Fox
Possum Magic is the classic Mem Fox, but this gentle tale of an elephant at bedtime is a lovely choice for a book for a newborn baby, especially as a timeless classic that is part of a bedtime routine.
A lullaby to babies everywhere, Baby Bedtime is a lyrical tribute to the love inspired by the little people in our lives and the enchanting read-aloud story combines the talents of Australia's premier picture-book writer, Mem Fox and acclaimed illustrator Emma Quay, creator of sweet books like Rudie Nudie and Not a Cloud in the Sky.

5. Kissed by the Moon, Allison Lester
Part poem, part lullaby, this gentle story celebrates a baby's wonder at our beautiful world. In the story, a baby enjoys fond wishes for a restful night. From much-loved Australian Children's Laureate Alison Lester comes a timeless book to share and to treasure, and one of best books for a new baby.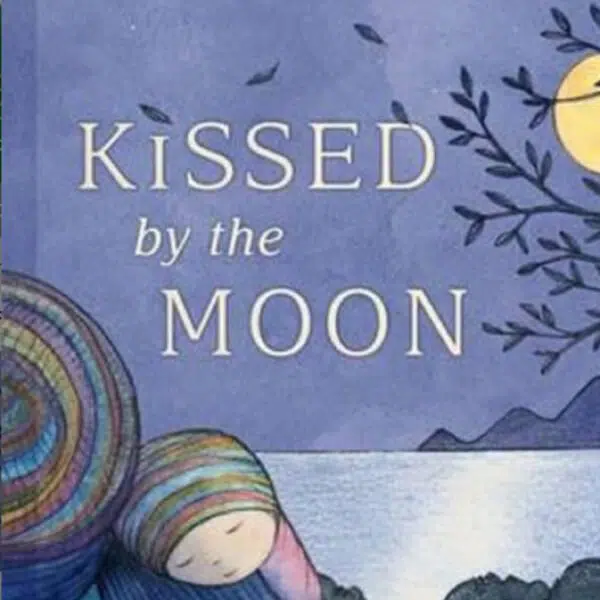 ---

Best Books for Baby
Veronica asked in our Facebook group:
Favourite hard cover book for children?!? (It's going to be signed by everyone at a baby shower). Even the classics are escaping me!
Looking for the perfect book to buy for a baby? There are hundreds of wonderful books to choose from, but this almost makes the choice even harder. When this question 'what's the best book for a baby?' was asked in our community, lots of brilliant book ideas were shared. These baby books were the most popular!
'Ten Little Finger and Ten Little Toes', by Mem Fox
'An absolutely gorgeous book to read with a new baby, and you can tickle those fingers and toes as you go, which makes for lovely memories. My kids asked for it long after they were babies and now won't let me pass it on!' – Felicity
'Kissed by the Moon', by Alison Lester!
'Such a beautiful book to read to a baby and even a toddler. My 4 year old still loves it. It's full of beautiful well wishes from a mother to her child' – Sylvie
'I was given it for my 2nd by my boss at the time and it's totally lovely'. – Josana
'Where is the Green Sheep?', by Mem Fox
'You can buy the gift box with the actual green sheep toy. It's a big hit still with my preteen kid' – Adriana
'Love You Forever', by Robert Munsch
'This book doesn't seem to be as well known but it's the most beautiful book. If you're a Friends fan it's the book Joey does a dramatic reading of for Emma's first birthday after he forgets to buy a present'. – Brooke
Ultimate list of 50 most suggested books by North Shore Mums:
---
More on newborns and parenting: