Have you recently received an emergency services warning message in your text message inbox? They are a new way for police to use the telephone network to target people in different geographical areas when there's an emergency- and yes, they're legit! Here's some info on the emergency alert system.
---
If you've recently picked up your phone only to see a text message about an emergency in your area, from an odd number, you might be wondering, 'Why did I just get an emergency alert on my phone? Is it a scam?' Especially as the number, usually 0444 444 444, looks extremely strange! But we've been able to confirm with official sources, this is the emergency alert system in action. Here's a recent alert received in Hornsby: 
What is Emergency Alert?
Emergency Alert is the national telephone warning system. It's a message sent to your phone only if you're in, or were recently in, an area where the emergency happened.
The national public warning system may send voice messages to landline telephones and text messages to mobile telephones within a specific area defined by the emergency service organisation issuing the warning message, about likely or actual emergencies such as fire, flood, or extreme weather events. You should not wait to receive a warning message before you act.
Warning messages on your landline will start with the Standard Emergency Warning Signal (SEWS) tone. You can hear that sound here.
How do I know if the message is authentic or genuine?
If the caller ID number or message header on your phone displays the number '0444 444 444' it is genuine and from the national warning system.
The message tells you where to go for further information. You can also check with other sources, for example radio, websites or neighbours, to confirm the authenticity of the message.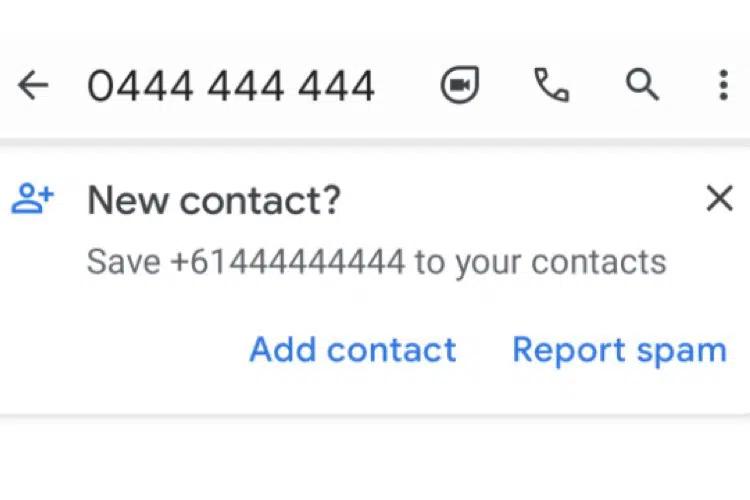 I've received a warning message, where can I find out more about the emergency?
It is important that you listen to the voice message on your landline telephone or read the text message on your mobile telephone carefully and understand what action the emergency services want you to take.
The warning message should direct you to sources of further information such as emergency services websites or telephone information lines.
If you missed hearing the message, check information sources including radio, television and emergency services websites for emergency information.
Who pays for the warning message?
Each state and territory government is responsible for the usage charges. You are not charged and will not have to pay if you receive a warning message sent through Emergency Alert warning system.
Can I 'opt out'?
No. You cannot opt out of being sent a warning message to your telephone.
Who issues warning messages sent with Emergency Alert?
Authorised personnel from emergency services such as police and fire services can use the Emergency Alert system to send telephone warning messages.
Whether emergency services decide to issue telephone warnings through Emergency Alert will depend on the nature of the incident.
Emergency Alert is not used in all circumstances. In an emergency you should use a range of information sources and check them continuously to stay aware of local conditions. These information sources may include radio, television and state or territory emergency services websites.
You should not wait to receive a warning message from the national warning system before you act.
Do I need to sign up to receive warning messages on my phone?
No. You do not need to register to receive warning messages sent through Emergency Alert.
Emergency services can use Emergency Alert to send a warning message to mobile telephones based on the last known location of the handset and to all telephones based on registered service addresses.
It is important that the registered service address of your mobile telephone is up to date. You can update your registered service address with your telephone service provider.
---
More local news around the North Shore: