Finding a good quality restaurant that caters for children is a challenge all mums can relate to. So to find one that's affordable, close to home and that caters for the whole family is a dream!
---
Magpies Waitara is dedicated to keeping local families happy. From its inviting ambience to its selection of food, entertainment and spaces to relax, every aspect of this popular venue has been well considered.
Food hall options for fussy eaters
Magpies' food hall-style set-up has a selection of cuisines, designed to please the pickiest of family members. Lucky Magpies is their Asian restaurant, touted by locals as the best Asian cuisine in the area. Roast ducks hang in the window while chefs serve up all kinds of Asian food including tasting plates and classic dishes we all love. There's a gluten-free menu and servings are generous. Take away orders can be made using Menulog or Eatnow.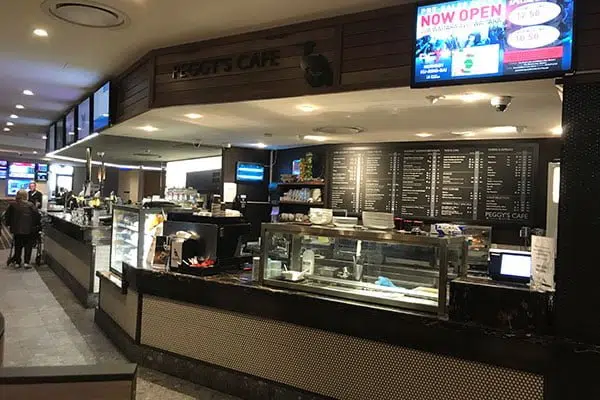 Bistro meals are served from The Kitchen, including dedicated children's meals – with free ice cream. Light meals, melts, sweets and barista coffee are available from Peggy's Café, a much-loved place for mother's groups to meet during the week.
All meals are great value for money, and are even cheaper if you become a member. Dinner is served from 5.30pm which is great if you have tired kids you need to feed and get to bed early.
Soft play area for kids
One of the best parts about Magpies is their soft play area. It's probably the reason Magpies is so popular for regular mother's group meet ups. Positioned for clear views from the dining areas, children can play outside (making all the noise they like!) while you enjoy your meal in a more adult environment. Covered and shaded, it's a gated play space for little ones. Older children will be entertained by the bank of Playstations, well separated from the playground.
Free school holiday entertainment
When end of term rolls around, Magpies has a reliable roster of interesting activities to keep children entertained. Kids can watch free movies, see magic acts, wildlife displays, science shows and dress up for themed discos. These are convenient options for parents who can enjoy a meal – and conversation – in peace while our children are enthralled with a mix of stimulating fun. Magpies makes it so easy to keep parents and kids happy.
Date night and girls' night – sorted!
Need a night out with your partner or gal pals? Magpies has that sorted too! Every Saturday night they have a band which is usually free. Food and drinks are excellent value and there's a complimentary courtesy bus that will pick up and drop off within five kilometres of the club. Or jump on a train – Waitara station is a one minute walk from the door.
North Shore Mums' verdict
If you want a value for money, family-friendly north shore venue that suits parents and kids, Magpies Waitara is a fantastic solution. It's a safe, welcoming and easy place for everyone to enjoy.
---
This information brought to you by Magpies Waitara, located at 11-37 Alexandria Parade, Waitara. It's directly opposite Waitara station. Phone 9487 1066 to book a table. Click here to go to the Magpies Waitara website.