Who says you need to book a beach holiday to enjoy clear waters, colourful coral and dazzling sea life swimming beneath you? We have so much on our doorstep! Here are five of the best snorkelling spots near the Northern Beaches in Sydney for you to explore with your head underwater.
---
If you're looking for a fun day out with the kids, you can't go past a spot of snorkelling! From the crystal waters of Cabbage Tree Bay to the stunning Fisherman's Beach, you pack the snorkels and we'll send you on your way with these five best snorkelling spots around the Northern Beaches, Sydney.
Snorkelling spots in Sydney
Did you know? There are more than 500 species of sea life in our harbour, including sea dragons, cuttlefish, seahorses, octopus, blue swimmer crabs, Port Jackson sharks, starfish, and much more. You can join a number of different snorkelling tours throughout Sydney to learn more about them, so jump in for a dip yourself.
When it comes to snorkelling, you want to find shallow, calm waters with gentle swells to get the most out of your trip. Here are our top five snorkelling spots on Sydney's Northern Beachers, so only a short drive from the North Shore.
Cabbage Tree Bay, Manly
Cabbage Tree Bay has to be one of the best snorkelling spots on the Northern Beaches, so pop on those snorkels and dive in! This aquatic reserve aims to protect marine life, with more than 160 species of fish swimming around the area. You'll be able to spot blue groupers, giant cuttlefish, and their resident green turtle.
Cabbage Tree Bay Aquatic Reserve includes seven main types of habitat: sandy beaches, rocky shores, rocky reefs, kelp, seagrass beds, sandy seabed and open water.
It's located between the southern end of Manly Beach and Shelly Beach. You can either begin at Shelly Beach and follow the headland around, or enter from Half Way beach taking the steps down to the sand.
Address: East Esplanade, Manly
Getting there: You can get to the Reserve from the southern end of Manly Beach along the scenic walkway. Fairy Bower can also be accessed from Bower Lane and Shelly Beach from Bower Street.
Shelly Beach
The great news is, you don't even have to make your way around to Cabbage Tree Bay for good snorkelling. You can set yourself up on Shelly Beach and enjoy a spot of snorkelling there. It's also nice and sheltered from the swells and winds, making it the perfect spot to catch a glimpse of the sea life below.
Spot Port Jackson Sharks, squids and plenty of colourful fish. If you venture further out, you will discover another surprise: an old motorbike that rests on the seabed in the middle of the bay in around 8-metres of water. Pretty cool!
Address: Marine Parade, Manly
Little Manly Cove
The shallow, calm waters at Little Manly Cove make it the perfect spot to pop your head underwater and check out the marine life. There's a big swimming enclosure right on the beach. For snorkelling, the best idea is to head to the outside of this enclosure, on the western wall, then follow it around.
As you head out, you'll find some rocks. Stick next to these and you'll see plenty! Just pay attention to where you are and head back once you hit the point.
Address: Stuart Street, Manly
Fisherman's Beach, Collaroy
The stunning Fisherman's Beach is part of the Long Reef Aquatic Reserve, where you will find schools of colourful fish and other sea life. Unlike some of the other snorkelling spots, the currents can get a little strong along here, so be sure to always check before heading into the water.  You'll be able to spot feather stars, heart urchins, sea slugs, starfish and plenty more.
Address: Anzac Avenue, Collaroy
The Basin, Ku-ring-gai Chase National Park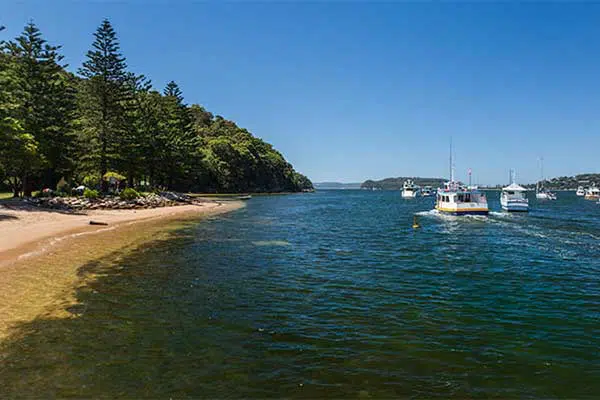 Here's a place you can not only snorkel but also turn into a fun camping trip away with the family! The star attraction here is the sea horses (how amazing!), but you will also find starfish, cuttlefish, leather jackets, and more. If you really want to explore the area, it's recommended to book a tour with Eco Treasures. That will give you the best chance of seeing everything there is!
Address: The Basin, Ku-ring-gai Chase National Park
Getting There: Drive to Palm Beach Wharf and get a ferry or water taxi to The Basin. Otherwise park at West Head Road, but it's a steep 2.8km walk to The Basin.
More snorkelling spots further afield…
If you're willing to travel a little further, here are some more great snorkelling spots to check out.
Clovelly Beach

Silver Beach, Kurnell

Bare Island

Malabar Beach

Gordons Bay

Oak Park

Falt Rock, South Bondi
---
Want to experience more outdoors?