Looking for private co-ed schools on the North Shore? Choosing a school for your child is probably one of the most important decisions you'll ever make as a parent. No pressure, right? To help you with this big decision, we've compiled a Co-ed North Shore Private School Guide, which showcases a huge range of private schools. We're bringing you all the key facts you might need to help compile a list of schools you'd like to visit.
---
North Shore Private Co-ed Schools
North Shore Private Girls' School Guide
North Shore Private Boys' School Guide
North Shore Montessori & Steiner School Guide
North Shore Public School Guide
---
Barker College, Hornsby
About Barker College
Founded in 1890, Barker College is an Anglican private co-ed school on Sydney's upper north shore. Catering for students from Pre-Kindergarten to Year 12, the School also offers boarding for Senior School students in Years 10 – 12. All students are exposed to a range of diverse opportunities and experiences. Through this, they're able to develop resilience and adaptability within a supportive environment.
In recent years, Barker has opened three Indigenous primary school campuses in Yarramalong on the Central Coast, Wollombi in the Hunter region and most recently, Dhupuma Barker in NE Arnhem Land. A priority for each of these schools is the development of strong foundational skills in literacy and numeracy for Indigenous students from Kindergarten to Year 6, with the intent to instil confidence to learn and a desire to learn.
Ages: Prep/Pre-school – Year 12
Gender:  Co-ed
Religion: Anglican
Boarding: Yes
Extracurricular activities offered: The experience inside the classroom is only one part of a Barker education. Co-curricular activities deepen the school experience for all their students, and from the arts to the sporting field, students are encouraged to challenge themselves and uncover their talents. For Pre-K to Year 6 students they offer a broad range of sporting, cultural and recreational co-curricular activities. Throughout years 7 to 12, their students have even greater opportunities to pursue their passions. As well as Drama, Music, Cadets and over 20 different sports, Barker students can challenge themselves in the areas of robotics, debating and public speaking.
Notable Alumni:

Peter Garrett, Philip Ruddock, Alyssa Healy

Transport Options:

Train:

A short walk from Hornsby and Waitara stations

Private Bus: Daily chartered bus service from the Northern Beaches, Lower North Shore, Galston, Terrey Hills, St Ives, Balgowlah and Bayview

Scholarships: Each year Barker offers a number of Scholarships for secondary students. These include Academic and Music Scholarships for Year 7 and Year 10, as well as Boarding scholarships for students entering Year 10. For further information about all Scholarships offered and exam dates please visit their website.
Fees: $24,000 (Pre-K) – $35,860 (Year 12). View fee schedule.
Barker College
Open Days & Tours
Please visit their website to book one of their regular school tours.
Contact 
Barker College
Blue Gum Community School, Hornsby
About Blue Gum Community School
An Early Childhood School for children from 3 to 8 years old, Blue Gum's approach is informed by best practices in Australia and around the world; it builds on 23 years of evolution of their sister school in Canberra. Their approach ensures that learning is always meaningful, contextualised and marked by joy – so important in a time of uncertainty triggering high levels of anxiety.
Small by design, Blue Gum's high teacher-to-child ratios ensure high-quality relationships can be established with each child and their family. Working closely alongside the children, their teachers partner with children in the learning process – co-collaborators in their pursuit of understanding, lending their competencies, skills and support to equip them to discover and interrogate their own answers.
Underlying Blue Gum's educational approach is our empowering image of the child as competent, capable, creative, responsible, resourceful and resilient, rather than an empty vessel to be filled.
Ages: Preschool – Year 2
Gender: Co-ed
Religion: Secular
Boarding: No
Extracurricular activities offered: Music, the arts, outdoor education and languages are all incorporated into their daily programs in both the Preschool and the Primary School.
Transport Options: 

Train: Families can choose

to walk to school from home or from Hornsby train station. The School is an easy 800m walk from Hornsby station.

Cycling: A

bike rack is provided at the school where children can safely leave their bicycles for the school day.

Car: A circular driveway will be in operation for parents of the primary school children. A teacher will be on duty to assist children in and out of cars to maximise convenience for families. A small number of short-term parking spaces are available on the school grounds for preschool carers required to sign their child in and out each day.

Fees: Primary (K-2) – $8,900 per year; Preschool (2-, 3- and 5-day enrolment options available) – $91.50 per short day (9am to 3pm), $137.50 per full day (8am to 6pm).
Blue Gum Community School
Tours
Contact school@bluegum.nsw.edu.au to book a tour. They have limited places still available for Preschool in 2022 and the Waiting List is now open for Preschool and Kindergarten and Year 1 places in 2023.
Contact
Blue Gum Community School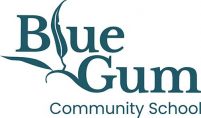 John Colet School, Belrose
About 
John Colet School
John Colet School's foundational education prepares students for the wonders & challenges they'll face in life. Their unique Primary School education is based on principles of academic excellence, rich cultural curriculum, spiritual values & character development. An annual Shakespeare Festival is a highlight for all with its core academic skills. Students are taught within a caring, supporting environment of trust & stay with their class teachers for 2-3 years for stability and connection. A daily vegetarian lunch is also provided.
Their focused teaching, proven methodology & effective delivery of NSW's curriculum has consistently placed them among top-ranking primary schools in Australia. The success of their program is seen in the result of happy, motivated children who see themselves as part of a community.
Ages: Kindergarten – Year 6
Gender: Co-ed
Religion: Multi-faith
Boarding: No
Extracurricular activities offered: Sailing, tennis, fencing, chess, music tuition, ensemble, yoga, classical and modern languages and gardening. Swimming lessons are provided during school time. All students learn choral singing and music notation. The children take part in all sorts of outside competitions – such as singing eisteddfods, inter-school debating or sport, or inter-school chess championships.
Transport Options: Students are escorted to bus stops and put on school buses safely

Morning public buses – Route 284 from Chatswood and Forestville, Route 110 from Neutral bay, Mosman and Seaforth, Route 270 from City via Forestville
Afternoon public buses –

Route 283 to Chatswood via Forestville,

Route 230 to Allambie Heights,

Route 276 to Warringah Mall,

Route 270 to Terrey Hills,

Route 270 to Gordon via St Ives,

Route 270 to City via Roseville Bridge,

Route 265 to Seaforth, Mosman and Neutral Bay

Fees: $15,100 (Infants) – $16,010  (Year 6)
John Colet School
 Open Days & Tours
School tours: John Colet's Headmaster, Julian Wilcock, is currently offering Private Tours of the peaceful bushland campus by booking. An Open Day will also be held in the middle of the year when an extensive building program is completed.
Contact John Colet School
Wahroonga Preparatory School
About Wahroonga Preparatory School
Wahroonga Preparatory School is Knox Grammar School's vibrant co-educational campus for girls and boys from 4 years of age to 12 years of age.
The School's small class sizes and dedicated, innovative teachers, help their girls and boys develop core academic skills, providing a firm foundation. Integrated programs, which promote STEAM concepts are integral to the curriculum. Specialist subject-based teachers provide Literacy, Science and Technology (STEAM), Music, French, Dance, Coding, Religious Education and Physical Education classes each week. A Gifted and Talented program led by specialist staff provides opportunities for high-potential students with enrichment and extension of the curriculum.
Wahroonga Prep's integrated Positive Psychology program aims to support and improve the social, physical, spiritual and academic fitness of every student.
Ages: Preschool – Year 6
Gender: Co-ed
Religion: Uniting Church
Boarding: No
Extracurricular activities offered: comprehensive music, sport, social justice, co-curricular and extra-curricular club programs are all part of life at Wahroonga Prep.
Transport Options:

Train: a short walk from Wahroonga Station.

Scholarships: No
Fees: $17,100 (Pre-Kindergarten) – $15,140 (Years K-6) plus technology and activity levies.
Wahroonga Preparatory Open Days & Tours
School Tours: To book a tour, please email enrolments@wahroongaprep.nsw.edu.au or call (02) 9489 3921.
Contact Wahroonga Preparatory School
Address: 61 Coonanbarra Road, Wahroonga NSW 2076
Phone: (02) 9489 3921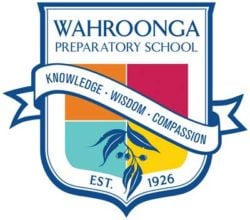 Northern Beaches Christian School, Terrey Hills
About
Northern Beaches Christian School
At Northern Beaches Christian School, they recognise that excellence looks different for every student. As a private co-ed Christian school, they aim to help their students take their place in the world and their contribution for good. Within a vibrant community, their steadfast commitment to wellbeing means students are known, valued, and supported as they face the challenges and curated risks necessary to extend their learning and character.
Within their world-class facilities, they seek to bring out the best in their students to keep their future as big as possible. They celebrate the efforts and success of their students, whether high achievers or those who have overcome adversity to do more than they thought possible.
Student success is a chord of three strands. It is achieved by students, staff and families working together. As they look ahead, their Vision, Love Learning, coupled with the Christian message of hope, shapes their community and their approach to education.
Ages:  K- Year 12
Gender: Co-ed
Religion: Christian
Boarding: No
Extracurricular activities offered: Sport, Music, Performing Arts, Creative Workshops, STEM and Academic Workshops, Outdoor Education, Global Opportunities and more.
Transport Options:

There are four services that connect NBCS to the Northern Beaches, North Shore and other areas of Sydney, including a private bus school bus from Terrey Hills to Palm Beach and suburbs in-between.

Fees:

$9,740 (Kindergarten) to $18,520 (Year 12)

. View fee schedule.
Northern Beaches Christian School
Open Days & Tours
NBCS hosts several Day Tours and Twilight Tours for Primary and Secondary, across the year. Registrations are essential and information can be found here. They also invite you to check out their Virtual Tours.
To help you on the journey to choosing a school, NBCS Explore Kindy Mornings will give parents of Preschool-aged children the opportunity to meet their Head of Primary and Kindergarten staff, see Kindy in action and ​discover what NBCS can offer your family. To book, click here.
Contact 
Northern Beaches Christian School
Masada College, St Ives
About Masada College
Located in St Ives, Masada College is an independent Jewish co-educational school from Preschool to Year 12. Students from all backgrounds are welcomed to the College, which prides itself on inclusivity. The College develops independent thinkers, through Culture of Thinking pedagogy and ensures students reach their potential through support and individual learning plans. Masada College has HSC results consistently in the top schools in NSW.
The College's educational mission is to raise responsible individual thinkers with a strong sense of social justice and confidence in their ability to determine their own future.
Ages: Prep – Year 12
Gender: Co-ed
Religion:

Jewish Day School that welcomes students from all backgrounds

Boarding: No
Extracurricular activities offered: Choir, Band, Instrumental Ensembles, Dancing, Netball, Gymnastics, Soccer, Swimming, Tennis, Rugby, Rugby League, Athletics, Fitness, Futsal, Cricket, Basketball, Table Tennis, Volleyball, Badminton, Softball, Squash, Oz Tag, Chinese, Drama, Junior Engineers, Chess, Lego/Board Games, Homework Club, Debating, Public Speaking, Duke of Edinburgh, Camp Sababa, Da Vinci Decathlon, Tech Crew, Charity Committee and Chesed Program
Transport Options:

Private Bus:

Travels from Lane Cove through Castle Cove, and along the North Shore line.

Public Bus:

Service available from Gordon & Killara train station, from Shoreline and Forest Coach Lines

Fees: $12,500 (Kindergarten) – $27,171 (Year 12). View fee schedule.
Masada College Open Days & Tours
School Tours: Due to COVID, Masada College is not currently conducting physical tours.  However, we welcome you to meet our College Principal and ELC Director for a chat via Zoom. Make a booking here.
Kindy Readiness Webinar: 22 March, 7-8pm. Details here.
Year 7 Experience Day: 23 March, 8.15am-3.30pm. Details here.
Contact Masada College
Address: 9-15 Link Road, St Ives NSW 2075
Phone: (02)

94493744

Sydney Japanese International School, Terrey Hills
About Sydney Japanese International School
The Sydney Japanese International School is a bicultural, non-denominational co-ed school situated in the leafy suburb of Terrey Hills on the beautiful Northern Beaches of Sydney. They invite ALL nationalities to their school to participate in a world-class education rich in Japanese culture and virtues.
They offer parents the choice between two divisions, each offering a separate curriculum: the International Division, offering the NSW curriculum from Kindergarten to Year 6 with daily Japanese language lessons, and the Japanese Division, teaching the curriculum as currently taught in Japan for Year 1 – 9 with daily English lessons. Two curriculums on one campus work towards the same vision. The two divisions study side-by-side sharing many school events such as Sports Day, Language Festivals, School Concert as well as mixed bilingual lessons in music, art, PE and coding.
Their school nurtures academic excellence, encourages active participation and fosters a culture of acceptance.
Ages: International Division Kindergarten – Year 6, Japanese Division Year 1 – Year 9
Gender:  Co-ed
Religion: Non-denominational
Boarding: No
Extracurricular activities offered: Karate, Cheerleading, Chess Club, Japanese Calligraphy Club, Guitar School, Soccer, Multi-sports, Tea Ceremony Club
Transport Options:

Students are provided with safe and reliable bus transport to SJIS from the North Shore and the Northern Beaches area. In addition to the state bus services, there are two private charter buses. View bus schedule.

Fees: $11,680 (K) – $12,080 (Year 9). View fee schedule.
Sydney Japanese International School
Open Days & Tours
School Tours: Zoom Information Sessions are offered in English and Japanese every Friday. Private School tours are also available upon request. Please register here.
Contact
Sydney Japanese International School
German International School Sydney
About 
German International School Sydney
Founded in 1989, the German International School Sydney (GISS) offers a complete multilingual school education system from Preschool to Year 12 combining the curriculum of both the New South Wales syllabus and the German State Thuringen, following the NSW school calendar year.
Students are taught according to their individual language skill set ensuring a nurturing environment for both German and non-German speaking children alike.
Years 11 & 12 students have the opportunity to embrace the International Baccalaureate Diploma Programme (IB) recognised worldwide as the best pre-university programme currently available.
Studying at an international school not only helps students embrace a global focus and facilitate cross-cultural communication, it is also proven to give them an academic advantage with studies revealing enhanced cognitive abilities including improving multitasking skills, literacy, problem-solving, creativity and boosting memory.
Beyond school, there is also a wealth of other benefits to a bi-lingual education including a deeper appreciation of other cultures and diversity, comfort and ease when travelling, a better ability to learn a third language, improved competitiveness in the job market, a wider social circle, and even delay neurological diseases like dementia and Alzheimer's.
A holistic approach to teaching at GISS aims to develop internationally minded people with a curiosity and enthusiasm for learning.
Ages: Preschool – Year 12
Gender: Co-ed
Religion:

Non-denominational

Boarding: No
Extracurricular activities offered: The Co-Curricular program during regular school hours provide students with interesting and important experiences outside the traditional classroom, including:


Sport: basketball, tennis, table tennis, taekwondo, yoga, adventure games and more.
Creative: art, chess, creative writing, drama, costume design, music, theatre, gardening, and more.
Additionally, STEAM and Social Entrepreneurship. Also, surf camps and ski trips to name a few.
GISS offers on-campus After School Care for Kindy to Year 6 students daily from 3.15 to 6pm. Various activities such as construction, creative arts, DIY projects, science experiments, cooking, and sporting activities will enable the children to explore their creativity and develop new skills.

Transport Options: In addition to Transport NSW's Terrey Hills to City route, GISS offers eight daily private bus services which pick up and drop off at the school gates. Open to all GISS students from Preschool to Year 12. See timetable here.
Scholarships: GISS offers a local scholarship for the duration of the 2-year International Baccalaureate Diploma Programme (IB Year 11 and 12).
Annual Fees: $13,150 (Kindergarten) – $27,050 (International Baccalaureate)
German International School Sydney
Open Days & Tours
Open Days: Saturday 12 March & Saturday 27 August, 1pm-4pm. Register here.
School Tours: By appointment. Please call to book in a group school tour with them.
Contact 
German International School Sydney
Address:

33 Myoora Road,

Terrey Hills NSW 2084

Phone: (02)

9485 1900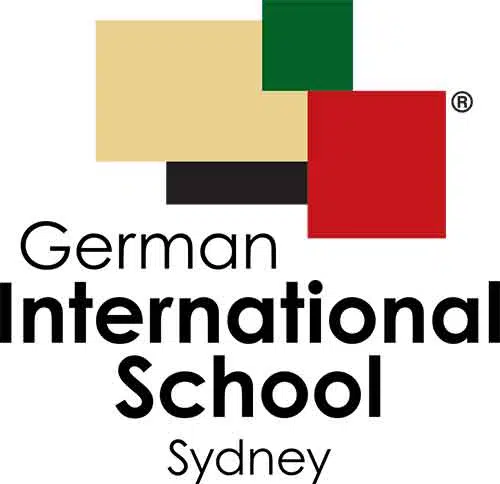 Hills Grammar, Kenthurst
About Hills Grammar
Hills Grammar is a contemporary private co-educational school without religious bias. Set on 53.4 acres of landscaped and bushland grounds, boys and girls from pre-kinder to Year 12 enjoy an extraordinary learning environment on one beautiful campus. Opportunities offered in the academic, co-curricular and student wellbeing programs reflect their vision of Extraordinary Education: Extraordinary Individuals.
They recognise that quality staff are key to a quality education and, as an employer of choice, 'Hills' attracts and retains highly qualified and dedicated teachers.
Excellent staff, exceptional facilities, small class sizes and recognition of the parent-school partnership combine to make Hills Grammar the perfect learning environment to nurture confident and creative students.
Ages: Prep/Pre-school – Year 12
Gender: Co-ed
Religion:

Non-denominational

Boarding: No
Extracurricular activities offered: The Co-Curricular program is an integral part of the whole School Curriculum. It provides wonderful opportunities for students to further develop their skills and interests across a broad range of activities including:

Sport: Soccer, cricket, tennis, touch football, volleyball, swimming, netball, basketball, taekwondo, athletics, cross-country, surf life-saving, rugby, fencing, weight training, boot camp. Students also train for a broad range of inter-school team competitions
Creative: music, debating, drama, choirs, orchestra, string ensemble, band, service learning, musicals, dance, cake decorating, photography,
Plus ski trip, sailing trip, creative thinking and problem solving, environment clubs and The Duke of Edinburgh's Award Scheme.

Notable Alumni: Joel Edgerton (Class of 1991), Robert Ovadia (Class of 1990), Delta Goodrem (Class of 2002), Dr Amelia Hynen (Class of 2008), Rebecca James (Class of 1992), James Dive (Class of 1996)
Transport Options: 

Train: 15 minutes from the Sydney Metro Station
Private Bus: Dedicated Hills Grammar bus service
Local Bus: Serviced by local buses

Scholarships: They

offer academic and strive for excellence scholarships for Years 7 and 11. The Scholarship application process commences two years prior to commencement. All applicants are required to sit a Scholarship test, and shortlisted applicants will be invited to an interview, plus an audition where relevant.

Fees: $18,205 (Kindergarten) – $28,170 (Year 12). View fee schedule.
Hills Grammar
Open Days & Tours
Open Day: Friday 18 March 2022
School Tour: They hold regular small in-person tours – book online or take a virtual tour
Contact
Hills Grammar
Address:

43 Kenthurst Road,

Kenthurst NSW 2156

Phone: (02)

9654 2111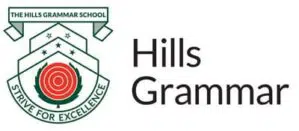 St Leo's Catholic College, Wahroonga
About St Leo's Catholic College
St Leo's Catholic College is a secondary co-ed Catholic school located on six hectares in the North Shore leafy suburb of Wahroonga. It is the only co-educational Catholic secondary school on Sydney's Upper North Shore. St Leo's is a caring, inclusive community renowned for pastoral care, with a strong emphasis on knowing each student and growing their unique potential. With an innovative learning environment, consistently strong academic results, a personalised approach, strong sporting culture and a wide range of co-curricular offerings, St Leo's aims to help students find their passion and develop their talents so that they can shape and change the world for the better. We are truly committed to developing the 'whole person' through our focus on the St Leo's 'Growth Domains'.
A newly completed $25 million campus upgrade includes a state-of-the-art centre for Creative and Performing Arts, Technology and Hospitality with drama and dance theatre, art gallery and studios, specialty music rooms, two commercial grade kitchens and TAS workshops, adding to the new resource centre, refurbished Chapel and outdoor spaces. With an extensive STEM program including robotics, AR/VR and drone workshops with industry partners, unique Pathways Program to assist students transition from school and a custom online learning platform with online portfolios for all students, St Leo's is forging a new path in Catholic education.
Ages: Year 7 – Year 12
Gender: Co-ed
Religion:

Catholic

Boarding: No
Extracurricular activities offered: 

Sport:

'Sport for Life' program for all students and a range of representative opportunities available in a variety of sports.

CAPA:

Currently 20 different co-curricular ensembles and programs across music, art, drama and dance as well as regular concerts/performances and an annual musical/drama production.

Other:

Pathways Program; Debating and Public Speaking; Outdoor Education, Retreat and Peer Support Programs; Community Tutoring Program; VEX Robotics; Duke of Edinburgh's Award Scheme; Environmental Group; sports and games clubs; global sporting and immersion experiences; a broad social justice program and more.

Transport Options: 

Train: Located walking distance to Wahroonga and Waitara stations.
Bus: Public bus options available.

Scholarships: No
Fees: $6,648 (Year 7) – $6,870 (Year 12). View fee schedule.
St Leo's Catholic College Open Days & Tours
Open Day: Tuesday 15 March
School Tours: Contact the school to arrange a private tour
Contact St Leo's Catholic College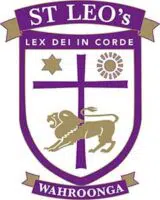 Oxford Falls Grammar
About Oxford Falls Grammar 
Located in Sydney's Northern Beaches, Oxford Falls Grammar is a co-educational school with a dynamic Christian foundation for students from Kindergarten through to Year 12. The OFG educational approach promotes a positive growth mindset to inspire critical and creative thinking, empowering students to reach their full potential and be confident in life.
Their balanced curriculum builds the academic, social, physical and spiritual dimensions of each child as they discover their passions and develop their identity. Transitioning through each educational stage is simplified through one extensive campus and dedicated facilities for K-2, Years 3-6 and Years 7-12. Experience OFG through a virtual tour, a personal tour (for Junior School 2023 enrolments), or place your name on their Expression of Interest Tour here.
Ages: Kindergarten – Year 12
Gender: Co-ed
Religion: Christian
Boarding: No
Extracurricular activities: A wide variety of co-curricular activities are offered to extend and develop boys and girls individual interests and passions beyond the classroom. The activities extend across Basketball, Football & Tennis Academies, Cricket, Rugby, AFL, Futsal, Netball, Hockey, Softball, Swimming, Athletics, Chess, Debating, Mandarin, Duke of Edinburgh, Dance, Music, Drama. View the Co-Curricular Booklet to see what's offered.
Notable Alumni:

Remy Siemsen (Australian Soccer player), Charlotte Best (Actor),

Chloe Dalton (Olympic Athlete), Anneliese Rubie (Olympic Athlete)

Transport Options: School buses operate from Chatswood and Pymble Train Stations, St Ives Shops, East Roseville & Killarney Heights. An extensive bus service runs across all the Northern Beaches suburbs.
Scholarships: Year 7 and Year 11 Academic Scholarships are available. Registration is open in November each year and an exam or portfolio is submitted in February the following year.
Fees: $9,764 (Kindergarten) – $19,212 (Year 12). View fee schedule.
Oxford Falls Grammar
 Open Days & Tours
School Tours: Experience OFG on a school tour.  Book your place here.

Personalised Junior and Senior school tours are available for 2023 enrolments. Please email for bookings.
Take a virtual tour any time of the day.
Contact 
Oxford Falls Grammar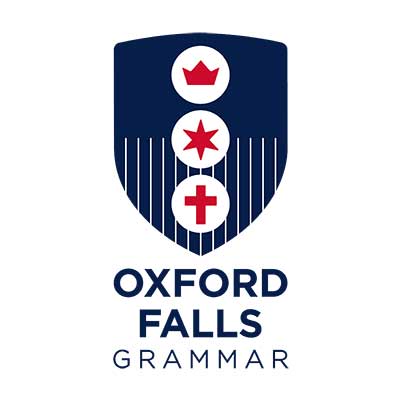 More North Shore co-ed schools
North Shore Private Girls' School Guide
North Shore Montessori & Steiner School Guide
North Shore Public School Guide
---
Want more school & education tips?