If you're looking for a park that offers sweeping water views and gorgeous expanses of green grass (plus play equipment) for a day of play, Waverton Park is the place to go, says Katey Chesterton.
---
Waverton Park is truly a place with something for every family. I found the park by chance one afternoon when I was driving my  fur baby, Essie, home from the dog groomers. I happened to look out my window and I saw all sorts of dogs having a great time running around together, so on a whim I pulled into one of the many car spots  available right out the front of the park, put Essie's lead on, and in we went!
The park offers panoramic views over Berrys Bay to the Sydney skyline, and its is bordered by a magnificent row of Hill's Weeping figs. There is a sportsfield adjacent to the harbour foreshore. The area is really two parks in one, as next to the park is Merrett Playground which is also completely accessible, with a ramp that leads into the gated playground and ramps to get to the slippery slides.
The dog park, which is completely accessible from the street by means of a concrete path, is huge and has bench seats all around so you can sit and watch your fur baby having fun and making a lot of new friends.
After Essie finished playing with her new friends we decided to explore, so we started making our way down the pathway into beautiful bushland. There's access for wheelchair users and prams, and the further we went the more native trees and bushland we saw. There's gum trees, Banksia plants, red and yellow Bottlebrush, and a creek that goes all the way through the walk. As we continued on our journey I could hear frogs croaking -there's Striped Marsh frogs and  Common Eastern Froglets that like to hide in the rock walls, plus you'll see  Australian water dragons and many different species of native birds.
As you continue walking down the bush track you will go past two mini ovals with rock wall backdrops which look amazing, and then when you get right to the end of the bushwalk and look out towards the water you will see the most breathtaking view of the harbour you have ever seen, I mean words can't even describe glorious it is! It would even be a great spot to watch the New Years Eve fireworks, and the good news about this park is that no matter where you enter from it's completely accessible, that's right peeps, 100% completely accessible so whether you walk or push you can venture through the park without a problem.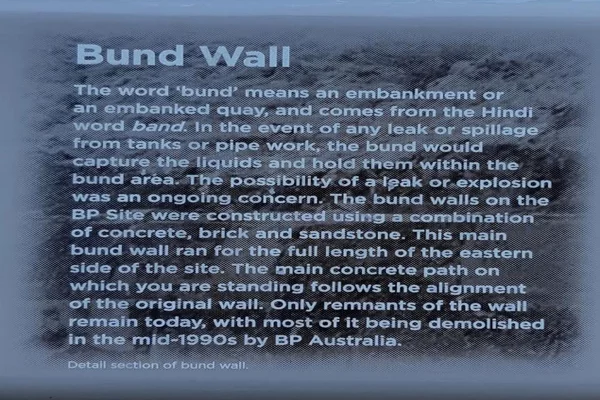 Merrett Playground at Waverton Park

Located on the upper tier of Waverton Park, Merrett Playground is set beneath two fabulous native trees and offers visitors lovely views across Sydney Harbour. The playground has a 'service station' theme; with an easily accessible pathway and 'road' system, a spring-mounted car, and a level play area with petrol bowsers, a mechanics workshop and a candy shop. Also featuring a large deck, tunnel slides and an arm-power swing, this popular playground caters to children of all ages and abilities.
Waverton Park Features:
A huge, floodlit sportsfield that hosts cricket, soccer and touch plus school sport and carnivals.
The Waverton Bowling Club with a clubhouse and two bowling greens.
The historic Geraghty Gates are located in the north western corner of the Park.
Public toilets, change rooms, seats, picnic tables and the custom-designed Merrett Playground which has a 'motoring' theme. The playground and the adjacent grassed embankment are fully fenced.
The Park is part of an extensive open space network on the Waverton peninsula that includes the BP Parklands, Balls Head Reserve and the former Coal Loader/Caltex site.
Dogs are welcome in Waverton Park however they are not permitted on the sportsfield when organised sport is being played or within 10m of the playground.
Merrett Playground Features:
Playground has a 'motoring' theme including rocking car, tricycle track and service station.
Good views to the harbour and city.
Playground is part of Waverton Park which also contains a sports field and a bowling club.
Toilets are located on the Larkin Street side of Waverton Park.
Essential Details:
Where: Woolcott Avenue, Waverton. Waverton Park is a 5 minute walk from Waverton railway station. Limited on-street parking is available in the area.
Website: Waverton Park
Want more weekend inspiration?