While most of our favourite restaurants are currently closed to dine-in guests, we can bring their amazing food into our homes! Because of Covid-19, many local restaurants have had to extend their offerings to takeaway and home delivery, so ordering takeaway is a great way to support North Shore businesses (while also getting a night off cooking!). 
---
Let's face it, with the whole family staying at home, we could all do with a bit of a break from the endless cooking. Let one of these local restaurants step in one night, so you can sit back and enjoy their scrumptious offerings.
These local restaurants across Sydney's' North Shore have adapted to offer you the same good food from the comfort of your couch. Take a look at the links below to check out some of our favourite local options.
---
North Shore restaurants offering takeaway and home delivery
The Butcher's Block, Wahroonga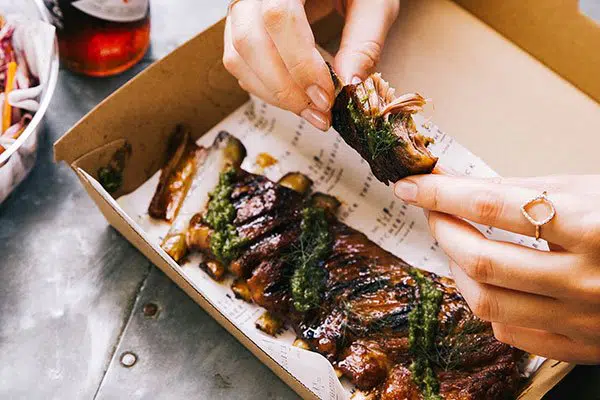 The Butcher's Block are now offering takeaway and delivery services with their very own Butcher's Block delivery truck! Their floor staff who were serving you in the Wahroonga and Granville restaurants are now bringing your order straight to your door. The Butcher's Block combines their love of organic, locally sourced produce and efficient, professional service, with an emphasis on passion and quality. They work with their chefs to create a menu designed for sharing with the whole family. They specialise in sharing starters and famous ribs, burgers and now also moving into our gourmet hotdogs, pizzas, and pastas.
Most popular take-away meals from The Butcher's Block:
Beef and Duck Ragout Pappardelle

Spicy Chicken Burger

Lamb ribs
Location: 15 Redleaf Avenue Wahroonga
Offering: Takeaway and delivery
Order: 9487 8136 or online
Suburbs for delivery: Asquith, Hornsby, Normanhurst, North Turramurra, North Wahroonga, Pymble, South Turramurra, Turramurra, Waitara, Wahroonga, Warrawee
Cafe Patina, Wahroonga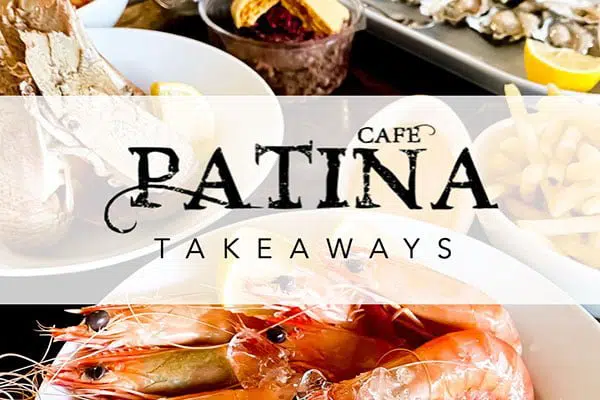 Stewart Wallace was engaged as the Head Chef at The Coonanbarra Café in 1992. He's now returned to the suburb he grew up in as a child, to rebirth the old Coonanbarra Café into the new Café Patina at Wahroonga Village Stores.
The Café has undergone a refurbishment and total kitchen fitout; adopting a contemporary design inside, focusing on simple colours and quality fittings, with a nod to the classic heritage style. The Café still has its unique leafy outlook under generous awnings, providing a serene environment to enjoy a complete café experience.
The menu is Modern Australian café food bringing the famous 'Snapper Pie' and 'Salt and Pepper Squid with Chilli Jam' to Wahroonga locals. We focus on honest, whole food comfort cooking, supporting regional producers and providing organic produce where possible, with plenty of healthy dietary alternatives available.
Most popular takeaway meals from Cafe Patina
Snapper pie

Fish and chips Gluten free

Burgers – wagyu cheeseburger, crisp fish burger, haloumi burger and jerk spiced chicken burger
Location: 64 Coonanbarra Road, Wahroonga
Offering: Takeaway and delivery
Order: Online or call 9489 0980 (best price). Now available on Menulog, with delivery available Monday to Saturday, 11.30am-8pm. Sunday to 6.30pm.
Suburbs for delivery: Asquith, North Wahroonga, Waitara, Hornsby, St Ives Chase, North Turramurra, Normanhurst, Warrawee, Wahroonga, St Ives, Turramurra, South Turramurra, Pymble, Gordon, Mount Kuring Gai, Mount Colah, Westleigh, Thornleigh.
West Pymble Bicentennial Club, West Pymble
West Pymble Bicentennial Club (WPBC) is a local community club nestled in the bushy area around the Bicentennial Park at West Pymble. During normal times, they're the ideal choice for a gathering with family or friends. Kids can have lots of fun playing games on our barefoot bowling green and grown ups can try their hand at the great game of barefoot lawn bowls.
During lockdown, they're continuing to serve their community with takeaways and deliveries – with a difference! As well as your food and drinks, they have a large variety of puzzles, books and games to borrow. All items are sanitised and kept aside for three days before being put back into circulation.
WPBS is also continuing their regular community favourite attractions – with a twist! Trivia is happening online each Thursday night from 7pm and online Meat Tray Raffles on Friday evenings from 6pm. Follow WPBC on Facebook for details!
For a limited time, they have Le Van, a beautifully transformed Citroen 1971 van, selling coffees, milkshakes and soft serve ice cream (with all the fun toppings) from 11am – 4.30pm on Thursday to Sunday. After COVID-19, check out Le Van to see how it could be a big hit at your next party or event.
Most popular takeaway meals from West Pymble Bicentennial Club
Chicken Parmigiana (with ham) with chips and salad or vegetables

Papdele Ragu of slow cooked beef in red wine & tomato sauce

Beer Battered Flathead with chips and salad or vegetables
Location: 2 Prince of Wales Drive, West Pymble
Offering: Takeaway and delivery, 4.30pm-8.30pm Thursday – Saturday. View menu.
Order: Call

9498 3135 from 12 noon.

Suburbs for delivery: Within a 5km radius of the club, including West Pymble, Pymble & Gordon
St Malo B

akery, Hornsby
St Malo Bakery is a wholesale business that usually supplies clubs, pubs, restaurants and cafes across Sydney and up to Newcastle. Due to the Covid-19 restrictions, they have opened their doors to the public for pick up and delivery. They're open 7 days a week for pick up and delivery, as long as you order by 3pm the day before. They have an easy online ordering system and help if you need on the phone. St Malo Bakery products include sourdough, fruit bread, burger buns, cakes and pastries.
Most popular items from St Malo Bakery:
Sourdough

Pastries

Cakes
Location: 4/12 Cecil Road, Hornsby
Offering: Takeaway and delivery
Order: Online
Suburbs for delivery: Every suburb on the North Shore. Minimum spend $40, including free delivery

, or $25 minimum spend for pick up.
Via Napoli Pizzeria, Lane Cove
Via Napoli Pizzeria is a traditional Neapolitan restaurant led by 3rd generation pizzaiolo Luigi Esposito. They proudly follow classic family recipes and make Authentic Neapolitan Wood-fired Pizza.
Most popular takeaway meals from Via Napoli Pizzeria:
Wood-fired Pizza

Gnocchi Sorrentina

Calamari
Location:

141 Longueville Road, Lane Cove |

64-68 Gladesville Rd, Hunters Hill

Offering: Takeaway and delivery. See their menu online
Order:

Call Lane Cove (9428 3724) | Hunters Hill (9816 3600)

Suburbs for delivery: via Uber Eats or order through their website for pick up only. Delivery Fees apply and minimum order.
You can not only order their delicious feast for two, but you can also choose from a range of their delicious cocktails to enjoy at home. Pickup and delivery is available for Friday & Saturday night, with a changing menu each week. They offer limited quantities of their feast for two, so be sure to get in early! Simply reheat and serve and at home with a cocktail in hand. Yum!
Cellar 8 Wine Bar, Pymble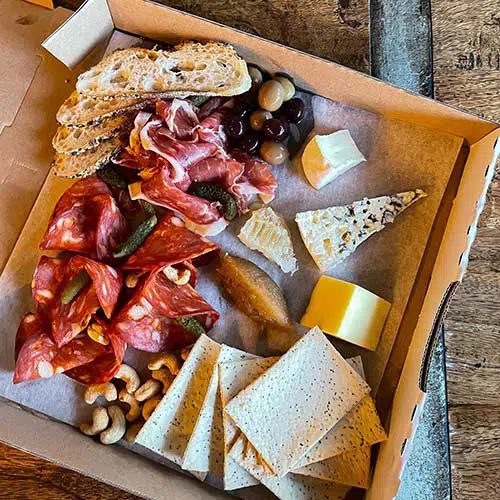 Cellar 8, is a family owned cafe and wine bar created in the heart of Pymble by husband and wife, Suzanne & Tony Cox. As big foodies the Cellar 8 family knows a good bottle of wine is always best served with food on the table. Sourcing all their food from local businesses, Suzanne & Tony envisioned their guests enjoying fresh produce through a menu which is designed to share, allowing everyone a little taste or two.
Most popular take-away meals from Cellar 8 Wine Bar:
Cellar 8 Wine Bar is offering a set menu each Friday & Saturday that feeds two. Head to their website to see what's on the menu each week.
Website: cellar8winebarpymble.com
Suburb: Pymble
Offering: Takeaway and delivery for Friday & Saturday nights
Order: online
Suburbs for delivery: Around Pymble
Kiplings Garage Bar, Turramurra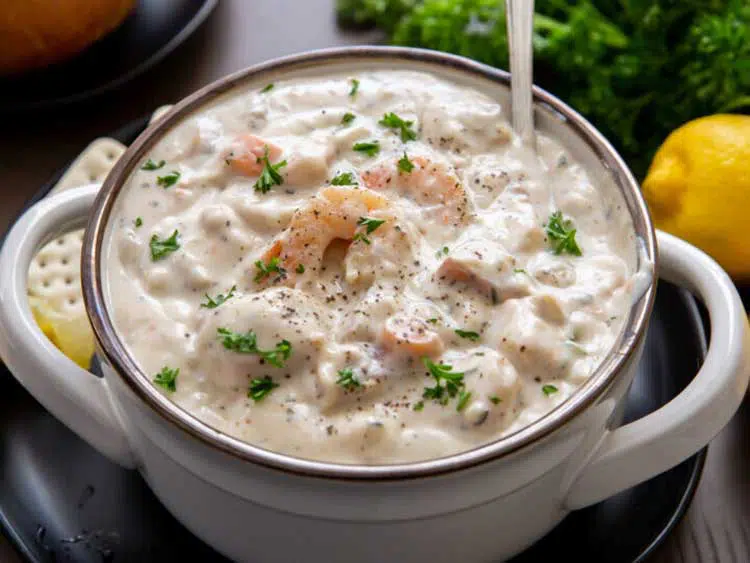 Using incredible Australian produce, and paired with ingredients so good they really speak for themselves. It's this sophisticated balance of influences that defines Kipling's and sets it apart as a truly unique wine bar and restaurant. Designed with a relaxed approach to good food and wine in mind, they invite you to drink, eat, share, relax and enjoy. This fabulous North Shore restaurant it open for takeaway and home delivery.
Most popular take-away meals from Kiplings Garage Bar:
Seafood Chowder
Pizza: they have a delicious range of pizzas for you to choose from
Chicken & Chorizo Paella
The Matterhorn, Turramurra
Founded with a passion for Swiss food and Swiss culture and delivering an authentic experience for you whatever your background. This North Shore restaurant is now open for takeaway and delivery, so you can enjoy some Swiss food from home.
Most popular take-away meals from The Matterhorn:
Their menu changes each week, so check in to see what entrees, mains and desserts they have for you to choose from.
Website: thematterhorn.com.au
Suburb: Turramurra
Offering: Takeaway and delivery
Order: online
Suburbs for delivery: Within 10km of Turramurra
Encasa, Lane Cove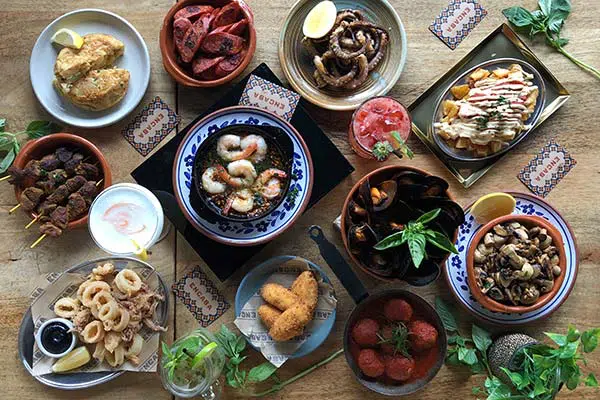 Encasa brings the traditional flavours of Spain to the North Shore. There is something for everyone, from the most authentic tapas and paellas to beef cheeks and kids meals the whole family will love, oh and don't forget their secret recipe sangria, the best you have ever tasted. 
Most popular takeaway meals from Encasa
Paella (either seafood or chicken and chorizo).

Special packs: Malbec Aficionados Pack and the Date Night Pack

Tapas: chorizo, garlic prawns, potatoes bravas, meatballs, calamari.
Location: 132 Longueville Road, Lane Cove
Offering: Takeaway and delivery
Order: Online or phone

9418 8577

Suburbs for delivery: Lane Cove, Lane Cove North, Lane Cove West, Northwood, Longueville, Riverview, Greenwich
Want your restaurant to feature in this guide? Contact us for details!
---
More ways to enjoy your time at home