We're super excited… the brand new playground at Waitara Park is almost completed and is due to open at the end of March!
This playground gets the tick of approval from us in all areas! There's not only a huge range of play equipment to all ages and abilities (which means that toddlers, pre-schoolers and primary school-aged siblings can all enjoy it!), it also features:
A fence the whole way around (excellent news if you have a runner who likes to explore!)
Shade sails
Picnic shelters, seating & BBQs
Nearby accessible toilets
Nearby paths for scooting and riding bikes
Nearby coffee
Nearby parking (street or underground)
Plus, there's also lots of room to run around on the oval too (providing there are no sporting matches happening, of course!). Thank you, Hornsby Council!
The Play Equipment
Although the playground isn't open yet, we visited the park to take some photos through the fence.
There's lots of fun equipment for children of all ages, such as: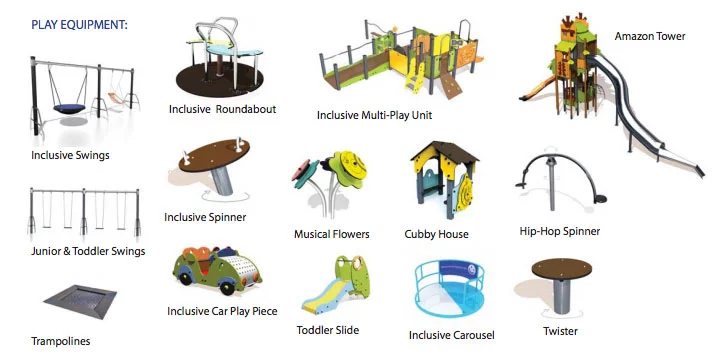 Amazon Tower with huge slide
Inclusive Multi-Play Unit
Inclusive swings
Inclusive roundabout
Inclusive spinner
Musical flowers
Cubby house
Hip-hop spinner
Toddler slide
Inclusive Car play Piece
Inclusive Carousel
Twister
Junior & toddler Swings
Trampolines
PCYC
If it starts to rain or you're in need of a decent coffee or snack, the PCYC is just a few minutes walk around to the other side of Mark Taylor Oval. You can dine at the cafe, or take it away back to the playground. There's also a lovely little indoor play area for toddlers and pre-schoolers too.
We'll be back with more photos once the playground is in action!
Essential Details
Address: 22 Waitara Avenue, Waitara
Parking: Street parking, or there is an underground car park at the PCYC with 87 parking spaces
Nearest Station: 400m walk from Waitara station or 1km walk from Hornsby
Nearby Attractions