Woolworths Crows Nest is the only place to get your hands on everything from produce at its plump, beautiful peak, market-fresh fish and gorgeously crunchy loaves of baked bread. Check out everything on offer at the new-look store!
---
When it comes to fresh, it doesn't get any fresher than Woolworths Crows Nest. They take great pride in partnering with Aussie farmers to bring you fruit and veg – fresh, crisp and full of flavour.  And at Woolworths Crows Nest you'll now get everything to make your homemade meals taste top-notch.
Woolworths Crows Nest: What's on offer?
Fresh fruit, veg and herbs
You'll find a wider range of Australian herbs that are fresh, vibrant and aromatic including all the favourites and contemporary varieties that can take your meals to the next level.
You might also notice that one of the sections has fruit and veg that looks a little bit different. This range is called The Odd Bunch. It's made up of fresh produce that looks different, but is just as beautiful on the inside, healthy and nutritious and represents great value. Not only does it save you money but it helps farmers sell more too. There's nothing odd about that.
North Shore Mums tip: Ask any of the friendly experts what's in season, or if you'd like your fruit or veg cut and wrapped to size, just ask!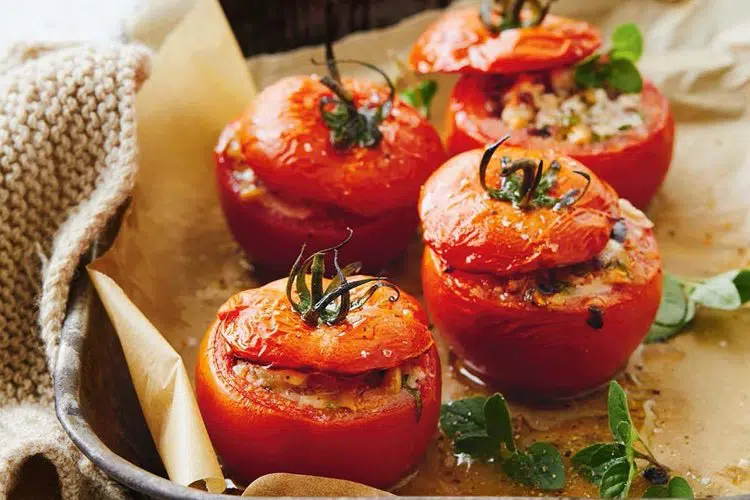 Deli delights
Drop by your new look Woolworths Crows Nest deli and enjoy a slice of the good life.
Inspired by a classic Italian delicatessen, the glass cabinets are brimming with cured meats, salami, salads and antipasti from local and international producers. All these delicacies are ready to serve, the team can even  slice your meats just the way you like it – thick, thin or shaved.
The refreshed deli now offers new premium smallgoods, including Barossa fine foods smoked free range turkey and Barossa double smoked gourmet bacon sliced the way you like it.
North Shore Mums tip: One of the Woolworths teams deli favourites is the D'Orsogna sliced honey leg ham served off the bone, made from Australian Jarrah Honey and Australian Pork. The D'Orsogna family has been crafting authentic and flavoursome smallgoods here in Australia for more than 67 years. From a humble suburban butcher shop, D'Orsogna has been in partnership with Woolworths for more than 60 years and has grown into a well-loved national brand.
Tender meats from local farmers
There's nothing quite like a tender cut of meat cooked to perfection. But this process doesn't start in the kitchen, or with one of our expert butchers, it starts on the farm with dedicated local farmers.
You can judge a high quality cut of meat by its tenderness, juiciness and flavour. After all, those are the markers that make Woolworths Crows Nest range of locally grown marbled beef (including Wagyu) and grass-fed lamb popular and highly sought after.
The grass-fed beef comes from free range, pasture- fed cattle with no added hormones, which means they're free to roam and graze on natural pastures.
You can now choose from Wagyu Beef with a marble score of MB 6-7 or MB 8-9. 
Good farming practices are important to Woolworths Crows Nest, which is why all Woolworths branded fresh chicken is RSPCA Approved. This means that all our Woolworths branded chicken is ethically raised and delivered fresh to the store. 
Once in store, the butchers know just how to bring out the feature flavours and textures. They can even slice your selection of fresh meat while you wait, so you go home with exactly what you were after.
North Shore Mums tip: Ask for cooking advice and techniques for your choice while you're there, so your dish is juicy, tender and packed with flavour.
 Say Cheese
If you're a cheese lover, you'll feel like a kid in a candy store when you visit the new cheese room at Woolworths Crows Nest. Hand-picked from around the globe, they've got a selection of different types to try. If you can't decide, why not ask the resident cheese expert Cathy, and find the perfect cheese for any occasion.
From local soft cheeses and true infused French Brie to beautifully aged Italian Parmigiano-Reggiano. And the sky's the limit when it comes to using your favourites. Crumble blue cheese over a pear salad, grate Parmesan on to pasta and risotto dishes, or try grilling a little Haloumi at your next BBQ. As with many good things in life, a sense of adventure is key, as you never know what new favourites you'll discover. A good starting point is exploring cheese made from different types of milk:
Cow's milk cheese tends to be the mildest in flavour – it's creamy, sweet taste translates into a more subtle base flavour
Goat's milk turns into a slightly more grassy, sweet and tangy cheese
Sheep's milk has a milder grassy flavour with a tangier backbone and less buttery taste
And from there it's time to start tasting from different regions around Australia, and then the world. Bon appétit!
For the past 20 years, the 100% Australian family owned Tilba Real Dairy has shown a passion for creating the creamiest milk, yoghurt, and cheese in the beautiful Tilba Valley in the NSW Far South Coast. With a cabinet full of awards and a valley full of Jersey cows, proud owners Nic and Erica Dibden have chosen to "bring back cheese making to the unique 'terre noire' of the Tilba Valley." Their beautiful cheeses are now available in store.
Bakery
Sourdough recipes using traditional methods and crafted by an expert artisan baker.
Proudly made with Australian wheat flour, these sourdough bread recipes have been crafted by an expert artisan baker. Using time-honoured methods, the 40- hour recipe loaves begin with a traditional culture, they're then slowly fermented, hand shaped, and rested before being fully baked on stone.
Finished in the in-store ovens, these loaves have an intense sourdough flavour with a perfect crust and wonderful open texture. The Crafted range of sourdough comes in four varieties – White, Dark Rye, Ancient Grains & Sprouted Seeds, and Olive. They're simply delicious toasted and buttered for breakfast; dipped in a bowl of soup; or used to make a memorable sandwich. Try the range today.
North Shore Mums tip: The super-versatile new range of flatbread is freshly made in store each day and is perfect for burritos, wraps or pizza bases. Try the new Blue Corn, Spinach & Beetroot flavours.
100% Australian Seafood
Ready to bake, grill, fry or enjoy as is, there's an exceptional array of seafood in the new fish market. To enjoy the catch of the day be sure to ask the team what they've been buying and what they'll be taking home for dinner. The range covers everything from juicy prawns to the freshest fish fillets and 100% Tasmanian salmon, packed with omega-3 goodness.
Juicy prawns

Fresh fish fillets

100% Tasmanian salmon, packed with omega-3 goodness
Seafood is not just simple and delicious, but is a great healthy option for everyone in the family, with endless combos to try!
Fresh Ideas: Kitchen and Cooking Demonstrations
Whether you're a natural in the kitchen or making your way to the next level of home cooking, you'll find the inspiration you need in the new Fresh Ideas kitchen located on the lower level. From Thursdays to Sundays, the chef Brad Pattison will hold cooking demonstrations at least twice a day. These sessions are designed to be more than just a demo, as they'll highlight selected ingredients and discuss their provenance, preparation, and various uses. Giving context to a dish gives you a more in-depth understanding of how to maximise the taste and goodness of fresh ingredients.
With more than 16 years' experience, Brad comes to the Fresh Ideas kitchen after 4 years as head chef at Woolworths Sydney headquarters.
Essential Details: 
Woolworths Crows Nest 
---
More fresh food ideas and family fun