As the COVID-19 restrictions continue to ease in NSW, the opportunity to get out and about with the kids is growing daily. More and more attractions are reopening their doors, so you can go and have some fun these school holidays. We've put together a list of some of the best Sydney attractions to visit these school holidays, with all the important details about what restrictions are in play and whether or not you need to prebook before your visit. Enjoy getting out about about again!
---
Use these quick links to browse our list of Sydney attractions to visit these school holidays:
1. Visit the Animals
Many of the zoos and wildlife parks have reopened, with restrictions in place on the number of visitors allowed, along with increased hygiene measures to keep everyone safe. Here are some great Sydney attractions to visit these school holidays:
Australian Reptile Park
This is a great family day out with the kids. It's the perfect way to to connect with nature and discover all the creepy crawlies. Things have changed a little to ensure they can keep visitors, animals and staff safe. Visitors are encouraged to book their tickets online, unless you hold an existing annual pass. No shows will be operating to avoid having too many people gathering in one place for extended periods. Instead, they have Interactive Keeper Stations around the park from 10am -12pm and 1pm-2pm daily. Some of the animals you can see include Hope the wombat, koalas, snakes and alligators. To find out more about their new COVID-19 policies, you can visit their website. You can also read our review of the Australian Reptile Park here.
SEA LIFE Aquarium, Darling Harbour
SEA LIFE Aquarium is open again for kids to explore, but changes have been put in place. They have temporarily closed their Penguin boat ride, due to social distancing measures. The daily ticketed capacity has also been reduced, with time slots put in place to ensure there are no queues along the way. o make sure you book online before you head there! You book both your date and time slot to enter. For more information about their COVID-19 policies, head to their website.
Taronga Zoo
Not only is Taronga Zoo back, but they have officially opened the new state-of-the-art African Savannah precinct, connecting guests with a beautiful waterhole where Giraffe and Zebra will drink together, Fennec Foxes and Meerkats enjoy world-class facilities and the kings of the big cats, the Lions, return to Taronga for the first time in five years.
Taronga has also made some changes to their usual guest experience. Daily visitor numbers are currently limited to lower than normal capacity, and guests, including Zoo Friends, need to register their visit online before attending the Zoo. Hygiene measures including extra sanitising stations, signage encouraging social distancing and increased cleaning have also been put in place throughout the Zoo. For more information about their COVID-19 policies, head to their website.
Sydney Zoo
Did you get a chance to visit the new Sydney Zoo before lockdown? Don't worry, it's now back open in the heart of Western Sydney. Visitors are encouraged to book their tickets online, selecting which time slot they would like to enter in. This is in a effort to avoid queues and limit the amount of visitors to the zoo. You can head to their website for more information.
WILD LIFE Sydney Zoo
The koalas are back and ready to see you, with just a few extra measures in place. Just like SEA LIFE Aquarium, daily tickets have been limited and you are allocated a time slot when you book in. This will make sure numbers are limited (which is a win for you when it comes to spotting the animals) and social distancing can be maintained. You can find out more information here.
2. Cinemas
Cinemas are now back up and running. Many of the majors (Event, Hoyts) are reopening with cheap ticket offers, and rescreening moves that were on the big screen right before lockdown. Some of the titles you can head out and see include Sonic the Hedgehog, Samsam, Read Shoes and Seven Dwarfs, Jumanji: The Next Level and Dolittle. A few older titles have made their way back to the big screen, including the Harry Potter series and Inside Out.
Here are some of the ways cinemas are tackling COVID-19:
Limiting the number of tickets sold.
Seat separation in cinemas.
Increased cleaning in high touchpoint areas.
Patrons are encouraged to book their tickets online.
3. Luna Park
Sydney's iconic home of fun, Luna Park, has reopened its doors with tickets available for purchase for a flat rate of $50 per guest. This allows you unlimited rides for a specific date and time, including a $10 food and beverage voucher, plus on side show game. Guests will be able to enjoy a four-hour session in the Park with capacity limits for each session. There will be two sessions per day, from 10:00am – 2:00pm and 3:00pm – 7:00pm. Luna Park Sydney is taking a highly precautionary approach to managing the spread of COVID-19 and visitors can expect enhanced cleaning measures along with specific entry requirements for all staff and visitors including temperature and identity checks. Find out more.
4. Museums
With the unpredictable weather that comes with Winter holidays, it is always good to have some indoor options to get out of the house and have some fun. Here is an update on the museums that the best Sydney attractions to visit these school holidays with some of the COVID-19 measures they have put in place.
Australian National Maritime Museum
The Australian National Maritime Museum has reopened its doors with some great exhibits to check out, including Wildlife Photographer of the Year and Sea Monsters: Prehistoric Ocean Predators. You now need to pre-book your session and maintain social distancing at all times. As a result, some of their experiences such as their submarine and 3D cinema are currently closed, and there will be no children's play activities. You can find out more about these new measures here.
Powerhouse Museum
Not only is the Powerhouse Museum now open, but it's currently free of charge! As you would expect, you need to pre-book tickets, as they have been limited and are selling out fast. While a number of exhibits are currently closed, there is still plenty to see on your visit, including some exhibitions (on levels 2 and 3) along with the MAAS Store and café. Guided, bookable walkthroughs will be available of the Transport, Steam Revolution and Space galleries.. To help plan your visit, find information here about the measures they've put in place.
Madame Tussauds
The celebrities are back ready to treat you to a VIP experience. There are a few extra measures in place to keep you safe. Visitors are now encourage to pre-book their ticket online, which includes selecting their date and time slot before they come. Their ticket capacity has been significantly reduced (which is great for you), so that everyone can maintain the social distancing measures. You can read more about it here.
5. Play Centres
Play centres are back and reopening their doors with plenty of extra measures in place to keep things as clean and safe as possible for the kids. Here are some play centres along the North Shore that are open for business:
North Shore
Northern Beaches
Hills District
Eastern Suburbs
7. Rock Climbing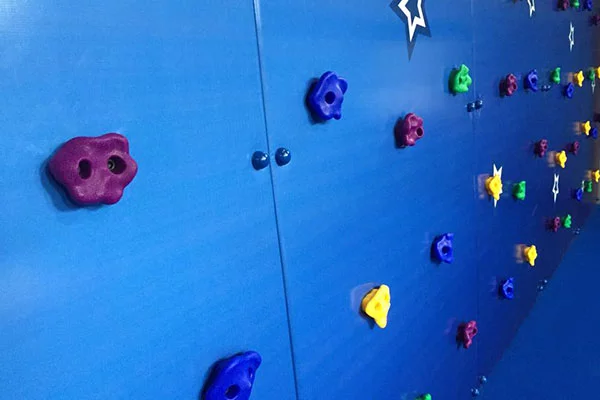 Do your kids love climbing? You will be happy to know that rock climbing places have reopened to to the public. Here is a list of centres around the North Shore that are ready for visitors:
8. Ice Skating
Macquarie Ice Rink has reopened, offering casual sessions, along with school holiday sessions. Due to Government requirements for contact tracing they recommend booking online to ensure a quick and easy entry into the ice rink. If you've not booked online, you will be required to provide contact details to the cashier upon entry to the ice rink.
9. Trampoline Play
Do your kids love bouncing around? Trampoline centres are the perfect way to get out some of that extra energy and have a bit of fun in the process.
JUMPd (Brookvale)
JUMPd is a local, family-owned indoor trampoline centre in Brookvale, with plenty of measures in play to keep adults and kids safe. They require all visitor details for contract tracing and the venue is limited to 100 participants. There is also increased cleaning throughout, with staff restricting numbers in each trampoline area. You can find out more here.
Flip Out (Castle Hill)
Flip Out is now back open for some bouncing fun and is one of the perfect Sydney attractions to visit these school holidays. They have a reduced capacity of people allowed in the venue, with hand sanitisation, social distancing and increased cleaning. You can find out more about the venue here.
---
Want more fun these school holidays?