Social-isolating with kids is far from easy. While things may have slowed down around you, your lives just got busier. Between homeschooling, working, Zoom catch-ups, cooking and cleaning, it leaves very little time for yourself. But if you can manage to squeeze a little time each week, where you can shut your door and take some time out, there are plenty of opportunities out there right now for you to learn something new. Perhaps there's a skill you have always wanted to master? Maybe you have contemplated going back to study? Whatever your dreams, here are 10 new skills you can learn during isolation.
---
1. Tafe Course
In response to the current COVID-19 pandemic, TAFE NSW and the NSW Government have teamed up to offer a number of fee-free short courses. If you are thinking about up-skilling or learning something completely new and changing career directions, this is a great way to do it. They offer plenty of new skills you can learn during isolation. You are limited to two courses per person, and can choose from the following categories:
Develop administration skills
Enhance your digital impact
Grow health and medical knowledge
Improve leadership performance
Practical business skills
Head over to TAFE to find out more about these free courses!
2. Learn to meditate
If you are looking for a bit of down time that doesn't require you to think and enables your body to actually relax, then consider taking up meditation. Heartfulness Meditation is offering online masterclasses that you can enjoy from the comfort of your home, and can watch at any time that suits you. Check out their classes here.
You can also use 'Heartsapp' app on your mobile device to do this meditation at your home.
3. Knitting
Whether you are looking for the perfect excuse to keep yourself off the phone each night, saving you hours of endless scrolling, or want to add to your Winter wardrobes – knitting has plenty to offer. Udemy has a great video tutorial for beginners so you can learn to knit from scratch.
You will discover how to:
Cast on and off
Knit and purl
Make your very own scarf
Once you have mastered these beginner skills, you can go for a hunt for knitting pages to talk to like-minded people and further your skills.
Head over to Udemy to find out more.
4. Learn a new language
We may not be able to travel the world at the moment, but doesn't mean you can't learn a new language in preparation for when the borders open! Perhaps you started a language during your school days and want to pick it up again, or have an exciting destination on your bucket travel list and want to learn the language. Now is the time! Once you master the language, you will be all set to travel and put your knowledge to the test when all this is over.
Here are some languages you can choose from:
Spanish
French
German
Portuguese
Dutch
Japanese
Danish
Russian, and more!
Head over to Duolingo where you will find FREE language classes.
5. Take up photography
Have you always wanted to get behind the camera and take gorgeous photos you could be proud of? The Japanese photo giant, Nikon, is offer free photography classes until the end of April! They have 10 different classes on offer to teach the basics of photography. This is one of the best new skills you can learn during isolation – it will give you something nice and practical to focus on.
Here are some of the classes you can enjoy:
Photographing Children and Pets
Fundamentals of Photography
The Art of Making Music Videos
Exploring Dynamic Landscape Photography
Head over to Nikon and take advantage!
6. Get painting
This is an activity the entire family can do together – developing new skills and enjoying some bonding time together. The Grafton Regional Gallery has put together a fun and exciting list of art activities full of great new skills you can learn during isolation.
Local artists have come together to share their ideas and creativity and hope that you spark creativity whilst in the comfort of your own home. New projects will be uploaded, so be sure to check back in from time to time.
Here are some activities you can choose from:
Design a Dingo
Oil Paints Word Search
Smooshed Flower Printing
Head to The Grafton Regional Gallery for more.
7. Play Chess
Chess is a game of strategy and involves lots of thinking! The best part about this activity is that you can meet new people online and build up a social network while doing something you enjoy. Internet Chess Club offers a number of free courses on how to play chess, along with different tactics and strategies. You can then join the online community and play against others.
Head to Chess Club to find our more.
8. Ballet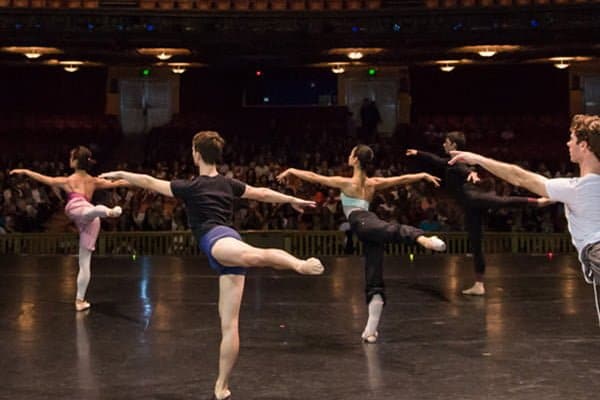 Why should the kids have all the fun? Ever thought about taking up ballet, but not quite up to testing it out in a class? The Australian Ballet Centre has introduced a new way to learn at home – for free! Everyone is welcome, whether you have two left feet, or well into your ballet dancing dreams. They have three different classes available:
Beginner: to teach ballet basics
Intermediate: with a focus on technique
Advanced: for those loyal dancers
Each class is about 40 minutes long. Find out more here.
9. Learn to cook
With everyone now home most of the time, you are sure to have noticed the huge amount of food being consumed in your home! Why not use this time to hone in on your cooking skills with the help of celebrity Maggie Beer. She has joined the online ranks with a new video series called Cooking with Maggie. Her video tutorials cover it all from how to pick the best produce to full dishes to make. She films one video per day and the content is based on what her followers want to see.
You can join Maggie Beer live on Instagram.
10. Wine tastings
Consider yourself a bit of a wine connoisseur? Or perhaps you would like to become one… NSW wineries are now offering virtual wine tastings. Bring back those Friday after work drinks in style with Join Keith Tulloch in his series "At home with Keith'.  This virtual wine tasting experience takes you through their latest releases every Friday afternoon. 
Simply head to their Facebook page to learn more about the wines you love.
---
 Want more ideas for staying at home?