Human beings are social by nature, and while staying at home is the safest option during the Coronavirus pandemic, it doesn't make it easy. Instead of withdrawing and ignoring the outside world, now is the time to find news ways to connect! It is no secret that connecting with others can boost your mood and improve your mentality. So what are you waiting for? Pick up the phone or jump online and schedule in some of these activities into your week. Here's how to stay social while social distancing.
---
1. Trivia sessions
Really, is there anything better than a big, noisy, family dinner? Take them virtual and have some fun challenging each other. Have each family unit come up with five questions and take it in turns to ask. You can even keep a tally if you're the competitive types (let's be honest, who isn't!). There will be yelling, people will talk over each other… in fact, it will be just like a normal family gathering. One of the best ways to stay social while social distancing.
2. Share a story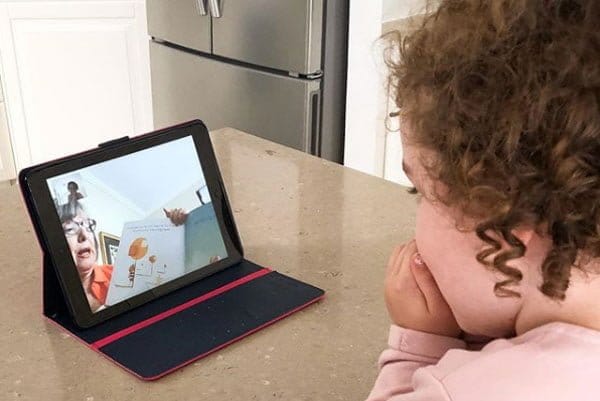 Grandparents and kids are definitely feeling the pull of being apart, so it's important to foster this relationship as much as we can. Call the Grandparents a couple of times a week at bedtime and ask them to read the kids a story. Depending how old your kids are, ask them to read a story back (my four year old loves flicking through the book and telling her grandparents her version). It's a great bonding opportunity that lets kids know they are never far away. If it is too hard to catch each other at the right time, you can always prerecord the story and send it over, this is just as fun.
3. Virtual games
Did you know there is a website where you can play games like Cards Against Humanity online? I'm not going to lie, even after all this is over, I think I will be still suggesting this one to friends for catch-ups. After a day with the kids, what's better than jumping into pjs to play games with friends and have a laugh? No dressing up required! I've even seen clever people set up board games at home, and share their screen with friends to play the game.
4. Facewine
Not into the games? Simple chats with friends are just as good. FaceTime had turned in 'Facewine', but really you can use any platform. Organise a wine night each week (either with the same group, or different ones) to connect and stay in touch. Of course, that wine can be replaced with a therapeutic cup of tea! If you're the type who likes to dress up, you can even go digi-dining. Put on a nice dress, a bit of lippy and call up the girlfriends who you can share a meal together. You can even order from the same takeaway place! Here are some local restaurant options for you.
5. Workouts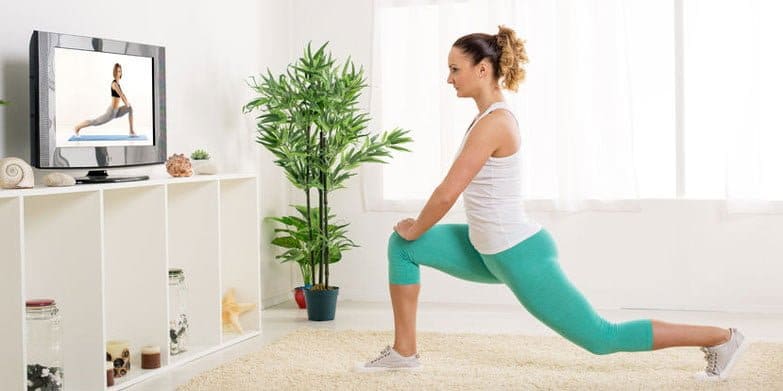 Sure, we can't hit up the gyms anymore, so instead, pick a friend to workout with. Choose an exercise for the day (check out these online workouts), and pop it on at the same time. Have two devices ready, one for the workout and the other to phone your friend. You can chat, laugh and motivate each other through the workout, just like you would at the gym.
6. Virtual playdates
Many kids will be asking about their friends and why they aren't allowed to see them. It's so important for them to have these connections, so jump on a video call! Whether it's with a cousin, or a friend from daycare/school, let them have a chat and play together over the phone.
Kids love Facebook Messenger Video, where they can experiment with lots of hilarious filters!
7. Head to the movies
Choose a movie to watch and set up your own little watch party online. If that's too noisy for your liking, simply set up a messenger group and chat with each other (via text) throughout the movie. Netflix has introduced Netflix Party, which allows users to link up with friends and host long-distance movie nights. 
Just remember, your mental health is important. Try and get out each day for some exercise (while social distancing of course) as fresh air can work wonders to clear your mind. You can even head outside and chat to the neighbours over the fence. Don't let being 'stuck' safely at home limit you. Thanks to technology, there are so many amazing ways we can stay in touch and connect – just choose what works for you!
---
More on living through the Coronavirus pandemic