Autumn fruit picking offers a wholesome activity everyone can enjoy! This season, enjoy early Fuji and Julie apples, Red Delicious, Nashi pears and quince. Always check the farm's website in case the season has ended sooner than expected to avoid disappointment on the day. Happy picking! Here's the best places for autumn fruit picking near Sydney.
---
The kids will love picking their own fruit and taking it home to eat. Some farms also offer tours so you can experience life on the farm, see the sheds where they sell their own homemade produce and in some cases, get up close and personal with the animals through onsite petting farms. Each orchard's seasons vary so make sure you check before heading out to the farms to make sure there is still fruit on the trees to pick!
Take a look at the links below to check out some of the best places for fruit picking near Sydney:
---
Fruit Picking near Sydney in Autumn
TNT Produce, Bilpin (apples)
A family owned business located in the heart of Bilpin where you can pick your own quality apples! And once you have picked your fruit you might like to visit The Pines Orchard Café for some hot food, tea or coffee, homemade apple pies, scones or slices and much more.
Beyond the fruit picking, you can also browse through their many other products, including jams, honey, vinegar, Bilpin Apple Juice, Hillbilly Cider and more.
Open from 16th and 17th January every weekend and public holidays till July 2021.
Location: 153 Kurts Road, Bilpin
Opening Times: Weekends and public holidays, 10am to 4pm
Season: Season open from January till the end of June
Fruit: Apples
Costs: $2 per person, children under 5 free. $5/kilo for apples. Cash only.
Drive from Pymble: approx 80 mins
Website: tntproduce.com.au
Bilpin Springs Orchard (apples, pears, stone fruit)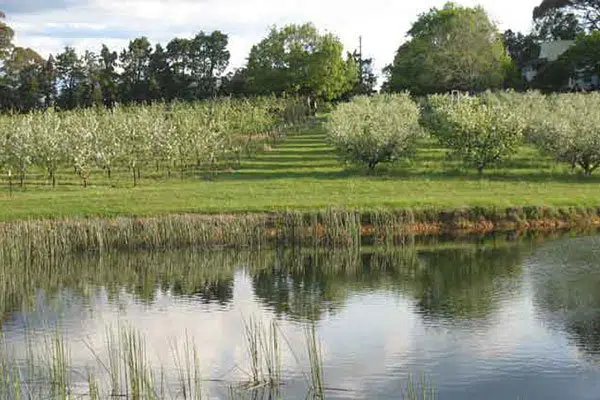 This small orchard in the Blue Mountains grows apples, pears, stone fruit and more. They also develop products to reduce fruit pests, and are well-known for hosting secondary students as an educational experience. Open from Saturday 13 March, for early Fuji and Julie apples, Red Delicious, Nashi pears and quince.
Location: 2550 Bells Line of Road, Bilpin
Season: From Saturday 13 March,

from 7am to 1pm, then check website for updates.



Opening Times: 7am to 1pm, weekends.
Fruit: Apples, pairs, stone fruit
Costs: Fruit charged per kg, minimum spend $5
Drive from Pymble: About 90 mins
Website: bilpinspringsorchard.com.au
Pine Crest Orchard, Bilpin (stone fruit, apples, pears and persimmon)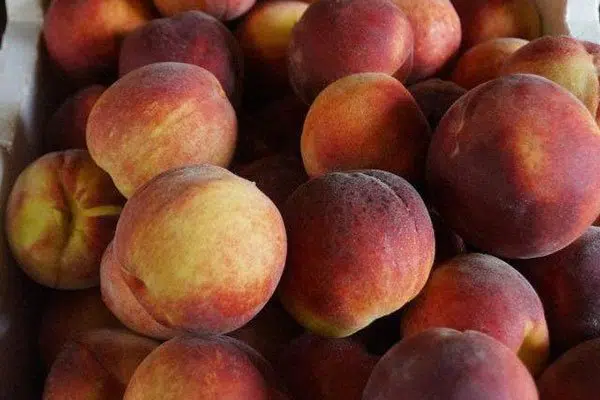 Pine Crest Orchard, Bilpin has been a family run business for more than 40 years. John Galbraith is an orchardist and horticulturalist, and has taught and lectured in horticulture and farming – specifically farming small areas – at university, TAFE and other institutions.
In the shed they have great jams, honey, juices, non-alcoholic ciders, cider vinegar and from mid March, walnuts and chestnuts.
Pine Crest Orchard is now open most weekends until April 2021.
Location: 2549 Bells Line of Road, Bilpin
Season: Starts November 2020 for s

tone fruit, apples, pears and persimmon.

Opening Times: 9am to 4pm Fridays, Saturdays, Sundays, and Public Holidays
Fruit: Apples, peaches, plum, pears, nashi-fruit, berries, nuts.
Costs: All apples are $5kg, and the price of other produce varies.
Drive from Pymble: about 70 mins
Website: pinecrestorchard.com.au
Glenbernie Orchard, Darkes Forest (apples, peaches, nectarines and persimmons)
A 5th Generation Australian family farm, their farm shop 'The Apple Shack' is open 10am-4:30pm. Fruit available to buy year round, along with their very own cider selection. Pick your own experiences by booking only during fruit season. The apples from their orchard are used in making 'DARKES Cider'. Honey is also harvested from within the farm and made into DARKES honey mead.
Stone Fruits November- Early January; Apples 30 January – Late April 2021
Location: 259 Darkes Forest Rd, Darkes Forest
Opening Times: 10am-4.30pm, booking only
Season: Season starts in April
Fruit: Apples, peaches, nectarines and persimmons
Drive from Pymble: about 80 mins
Website: darkes.com.au 
Notes: Double-check opening times due to COVID-19
---
Fruit Picking all Year Round
Canoelands Orchard (tomatoes, nectarines, peach, plum, passionfruit and blueberries)
Canoelands Orchard allows you to purchase direct from the farmer! Their main produce is Nectarines, but during the winter there are tomatoes. See what is harvesting as it varies throughout the seasons.
Also want to know and see how a working farm works? Canoelands Orchard also offer farm tours. There is also a stall where you can buy fresh produce as well a honey, jams, chutney, ice-creams and jewellery. There are also snacks, coffee and drinks available to purchase. You can also bring your own picnic to relax and enjoy! Kids can also enjoy ride around the farm on the Tractor Trailer is $3 per person (under 2 free).
Update: Major harvest season is now finished. Very limited bookings for Pick Your Own until tomato season starts in late March.
Location: 27 Canoelands Rd, Canoelands
Opening Times: Weekends & Weekends 9.30am to 3pm, by appointment
Fruit: Tomato, nectarine, peach, plum, passionfruit and blueberries throughout the year
Season: Check What's Harvesting to see what's available each season and when each season is
Costs: $5 Adults $3 children (age 5-15, under 5 free) FAMILY (2 adults and 2 or more kids age 5-15) $16.  Fruit picked is purchased at the per kilo price.
Drive from Pymble: About 50 mins
Website: canoelandsorchard.com
Berrylicious Strawberries (Strawberries)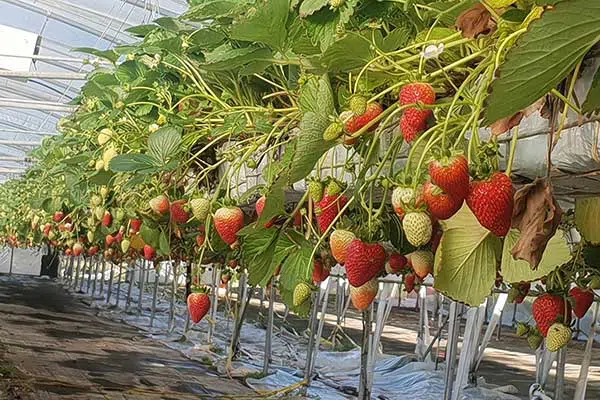 The strawberries are grown in greenhouses, draping out of tunnels. It is a great place to walk around and very different to your traditional strawberry field. The owners say the system helps eliminate pests and bacteria, reducing their need to spray the fruit with chemicals. With everything under cover you can pick no matter the weather. This particular pick-your-own farm is super popular and regularly books out, so make sure to save yourself a spot over the phone before making the journey.
Location: 200 W Parade, Thirlmere
Opening Times: Monday to Friday, 9am to 1pm
Season: All year round
Fruit: Strawberries
Costs: Entry is $10 per person, $5 for kids and you can eat as many strawberries as you like. The ones you take home are $12 a kilo.
Drive from Pymble: About 90 mins